After two weeks in Japan and China, we leave tomorrow for North Korea. The "we" includes about 260 New York Philharmonic orchestra members, staff, board members, patrons and international media. Today, I'm blogging from Beijing. Tomorrow, from Pyongyang.

In the last week, we've attended Philharmonic concerts in Shanghai and Beijing. On Tuesday, the concert will be in Pyongyang. The Ping Pong diplomacy of 1971 may -- or may not -- be emulated by the Philharmonic diplomacy of 2008. Nixon visited China in 1972. Will our new president visit North Korea in 2009? The pundits will have fun with that one for months to come. But in the meantime, Donna, I and the other 258 visitors are in for an experience that we'll not soon forget.

Prior to our arriving in China, we spent a week in Japan. So before we get to the serious stuff in our next blog, here are some random photographic impressions of our stays in Tokyo, Kyoto, Shanghai and Beijing.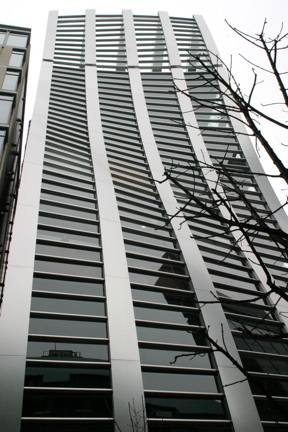 Tokyo architecture gets groovy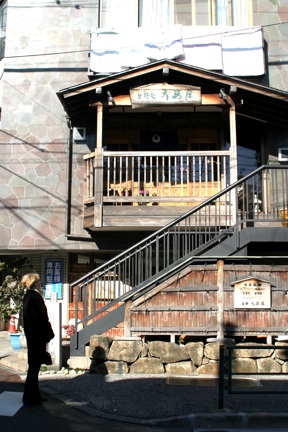 Where we ate noodles in Tokyo -- different architecture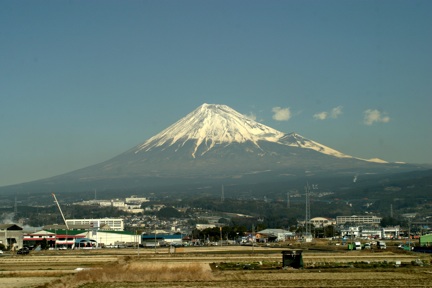 Famous mountain shot from the bullet train on the way to Kyoto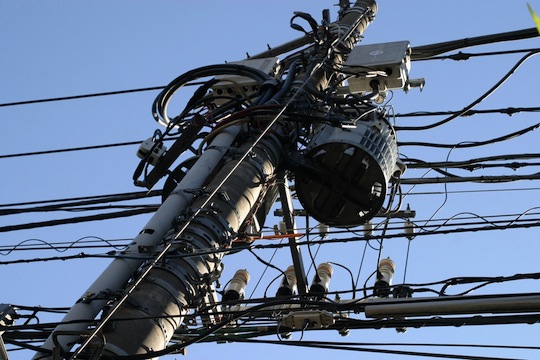 Kyoto is beautiful -- in parts. Underground wiring is not yet widespread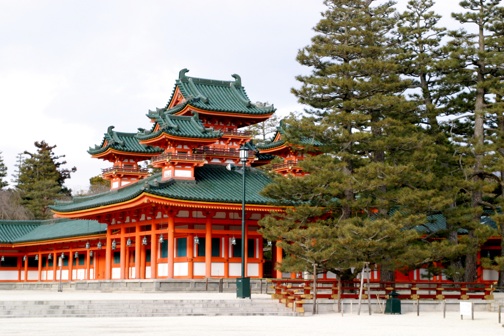 Kyoto temple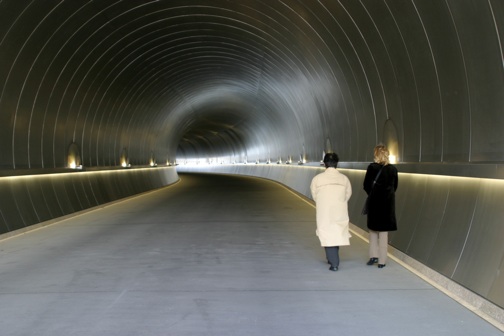 Pedestrian tunnel to I. M. Pei's Miho Museum in Kyoto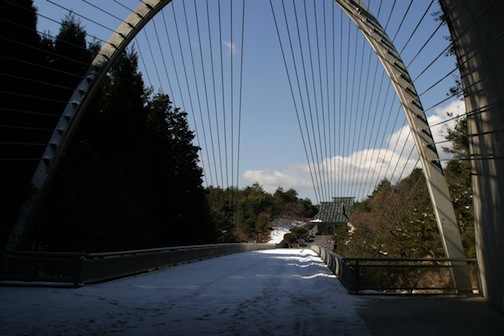 Bridge at the end of the tunnel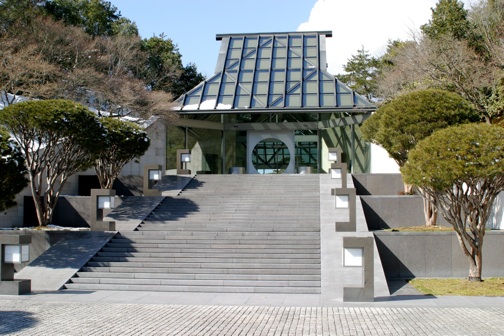 Entrance to the museum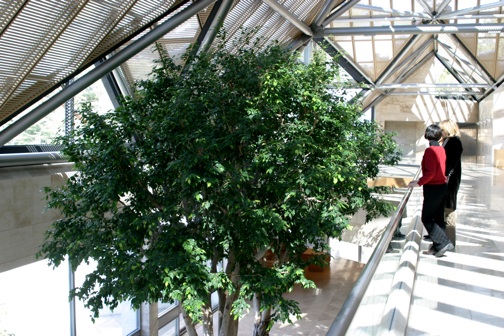 Inside the museum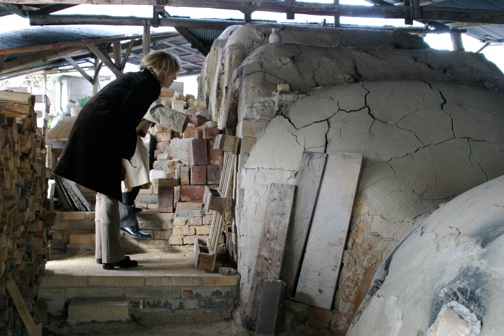 Donna inspecting kiln at ceramist's studio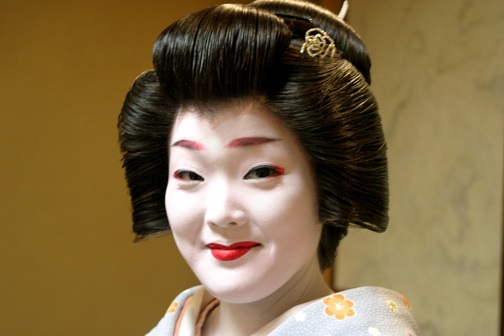 Geisha who entertained us at dinner in Kyoto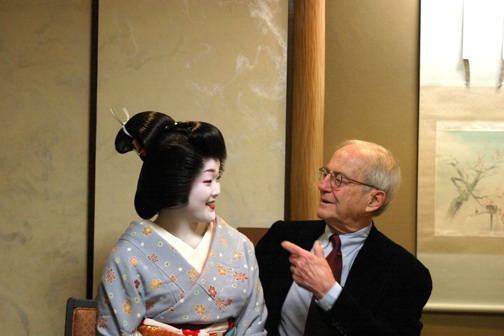 She was a very appreciative audience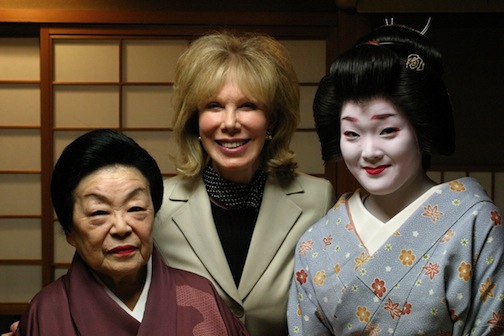 All geishas are not created equal -- the one on the left is the musician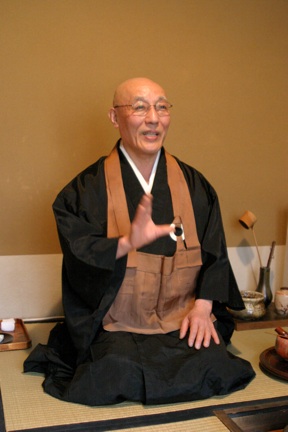 Our Zen Master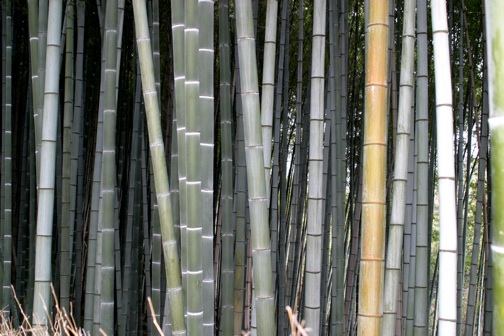 Gorgeous bamboo forest in Kyoto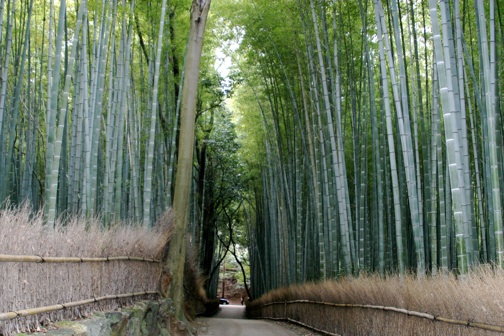 More bamboo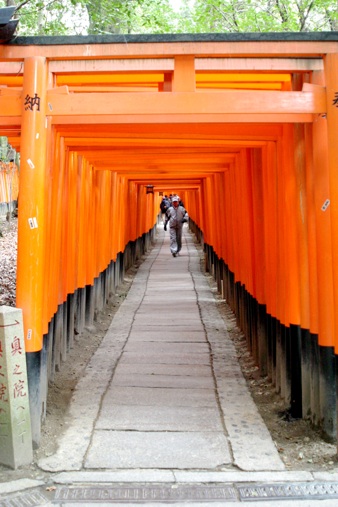 Shinto gates -- many thousands of them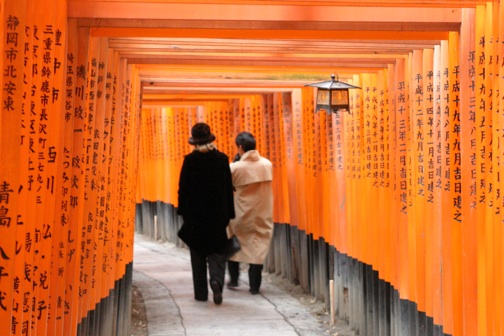 Do these gates remind you of a recent public art work in Central Park?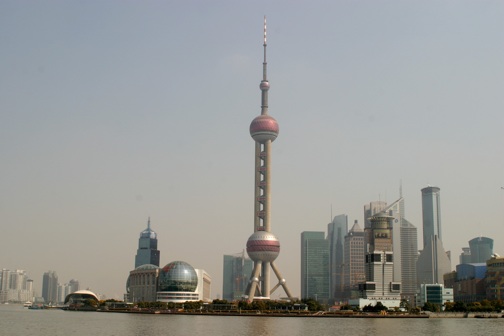 Contemporary Shanghai architecture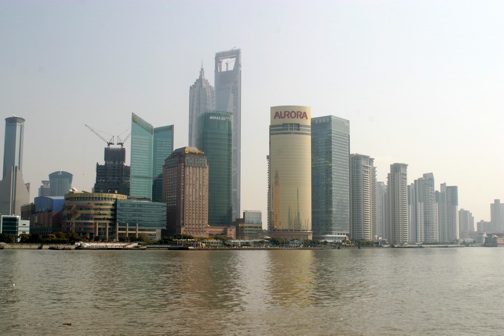 And more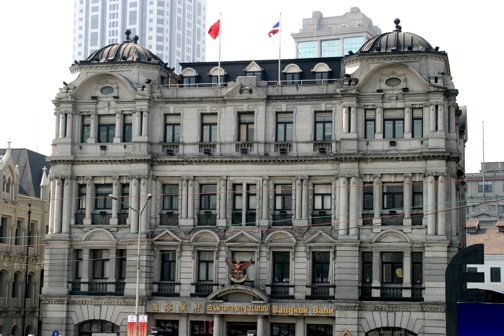 The beautiful old architecture of the Shanghai Bund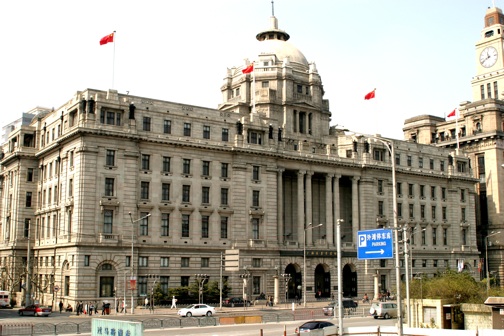 And more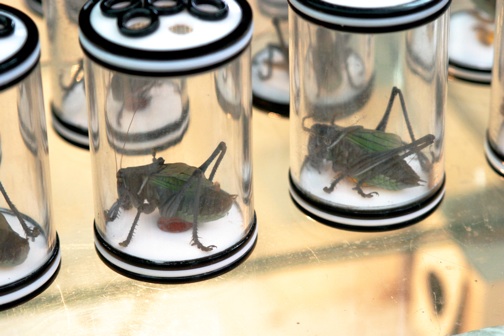 Crickets bred for fighting at the cricket market in Shanghai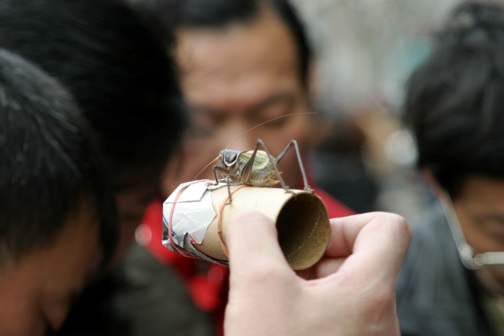 A champ gets a closer inspection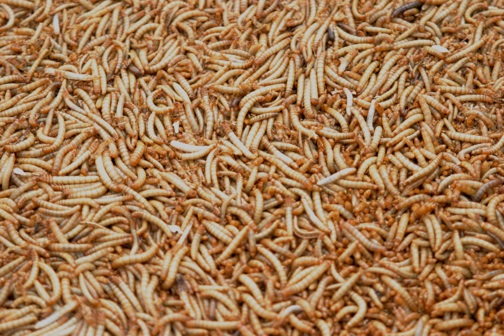 And food for the other critters sold in the cricket market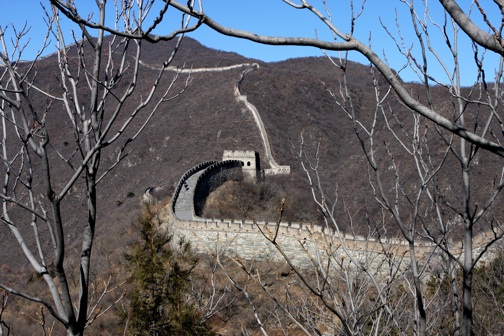 Famous large wall outside Beijing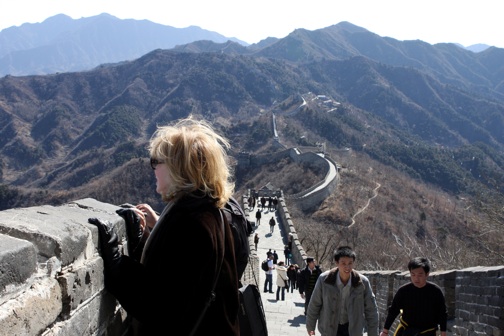 Donna checking for approaching Mongol hordes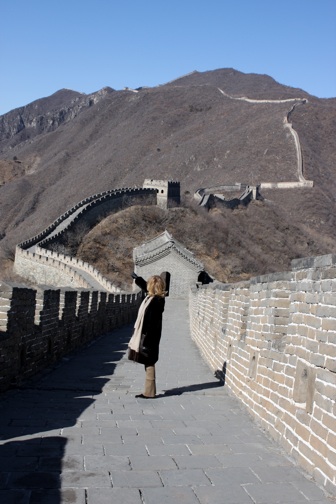 She may have spotted one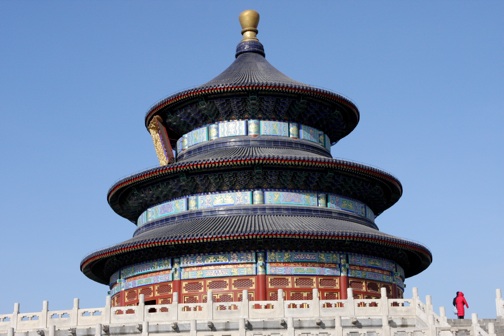 Beijing's Temple of Heaven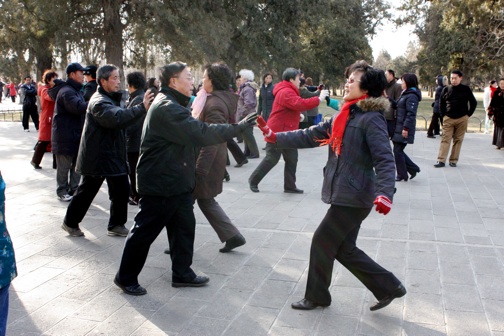 Dancing outside the Temple of Heaven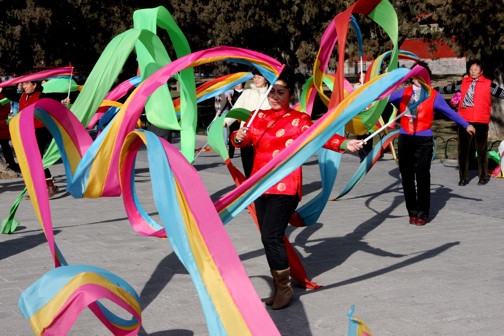 And ribbon dancing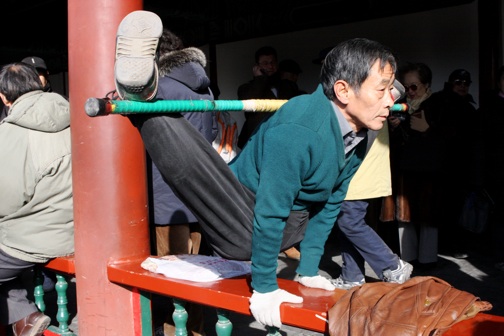 And exercising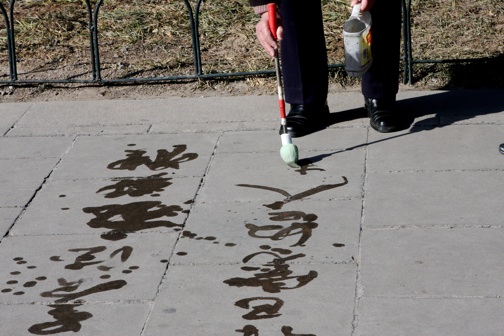 And practicing street calligraphy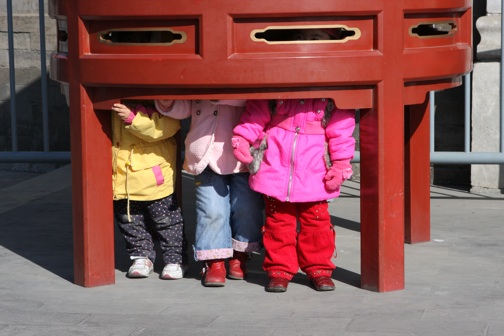 Not only cute, but they speak fluent Chinese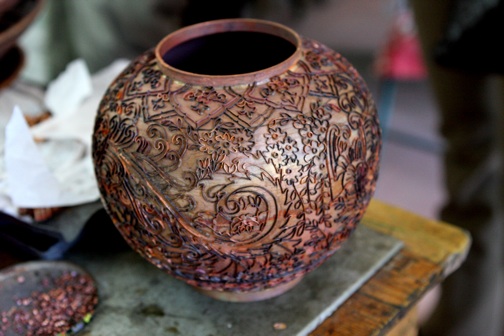 Cloisonne bowl in early stage of fabrication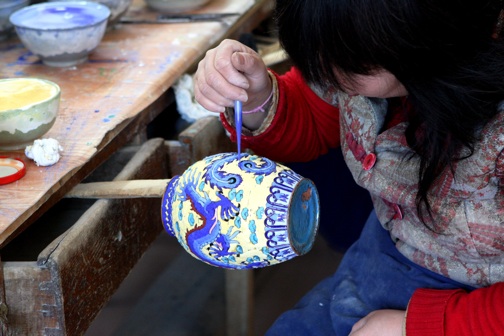 Cloisonne bowl about half-way done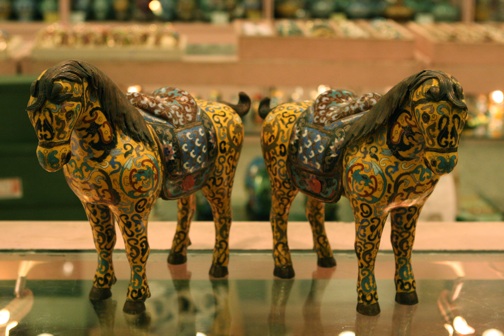 Cloisonne horses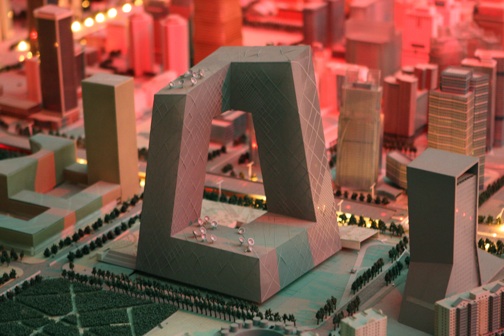 Model of Rem Koolhaas CCTV tower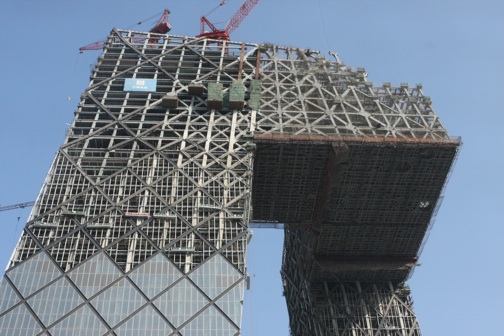 CCTV tower under construction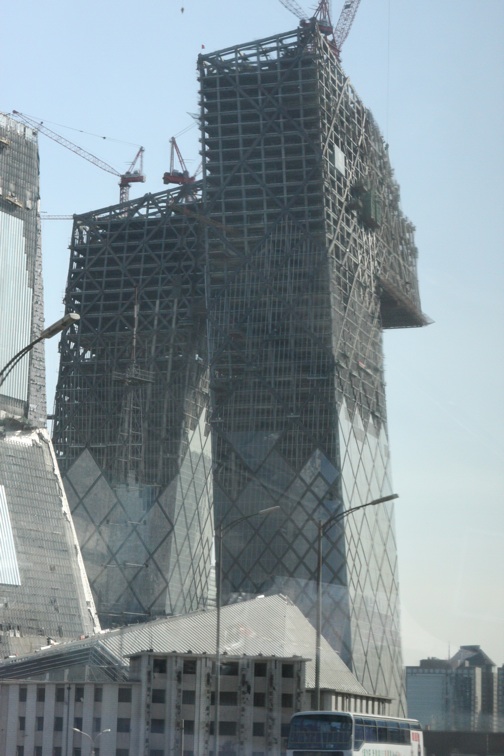 Another view of the construction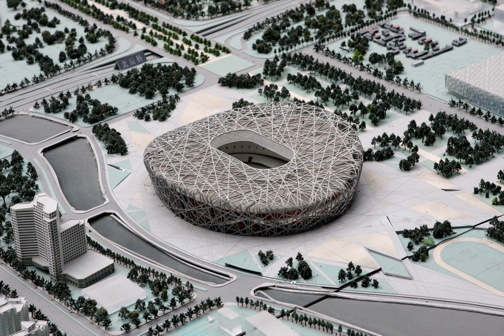 Model of the "Nest Egg," the main Olympics stadium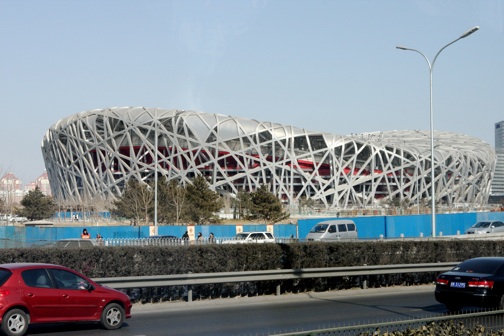 Nest Egg under construction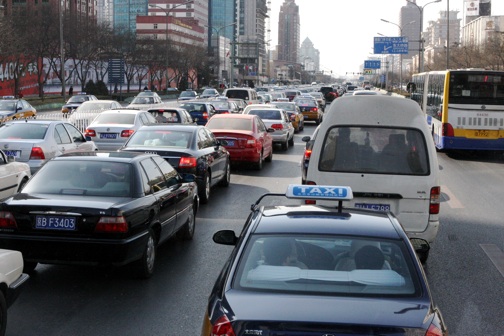 An indelible memory of Beijing