Are you a visual person? (How can you answer no to a question like that?) If so, you're in for a treat. I'm going to share with you three pieces of eye candy, and in one case, an additional pleasure for your ears. First is a gem from the visual arts world, the second from photography, and the third from the world of opera. The common denominator? Incredible technology married to incredible visual (and aural) accomplishments. Or, in the language originated by the late Caltech Nobel Laureate Roger Sperry, the right brain meets the left brain.


PRADO MASTERPIECES as You've Never Seen Them Before


Google has extended the capabilities of Google Earth to allow users to see selected paintings from Madrid's Prado Museum in ultra-high resolution. In their words, "You can get close enough to examine a painter's brushstrokes or the craquelure on the varnish of a painting. The images are 14 gigapixels, or 1,400 times more detailed than the image a 10 megapixel digital camera would take." They lie not.

Below are a sequence of images from Diego Velázquez's
Las Meninas
. The first shows the entire painting. Following are increasing enlargements of the Infanta Margarita, her dress, and finally, close-ups of the brushstrokes.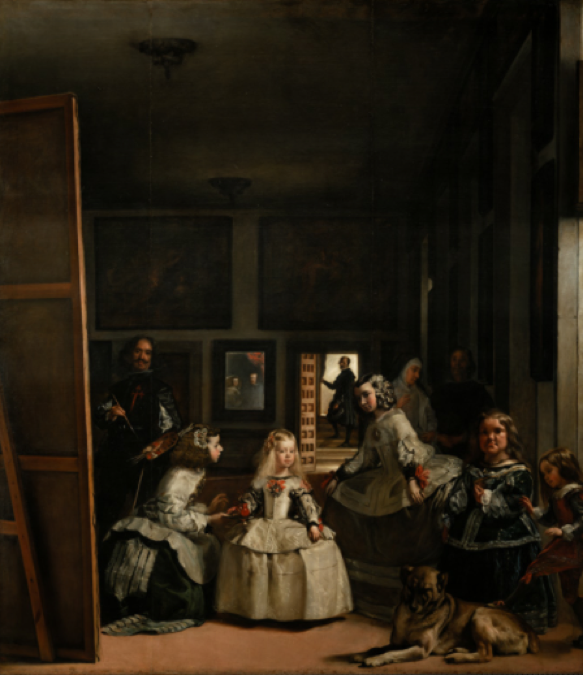 Las Meninas, Diego Velázquez
Infanta Margarita (right)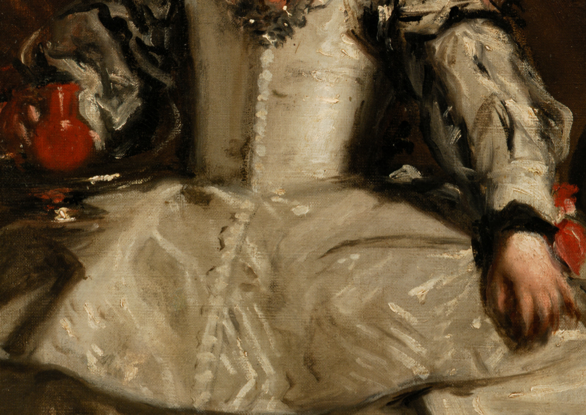 Close-up of her dress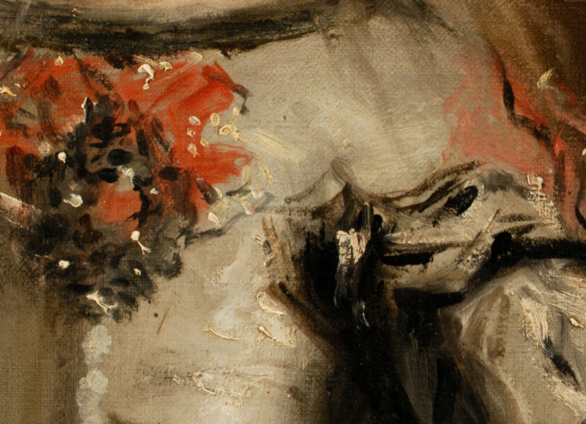 Detail of brushstrokes
The second sequence shows successive magnifications of Hieronymus Bosch's
The Garden of Earthly Delights
, from the full triptych to the astonishingly detailed craquelure in the last image.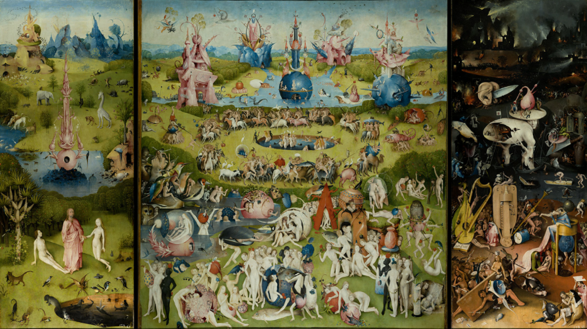 The Garden of Earthly Delights, Hieronymus Bosch
Detail with craquelure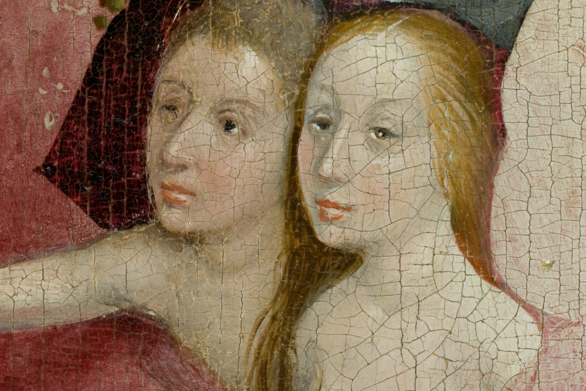 Detail with more pronounced craquelure
Detail with well-defined craquelure
I've been to the Prado, and I've seen these paintings. But I've never seen them in the detail that's available so readily and revealingly on my computer display. And also without having to take a flight to Madrid.

You can try it on your own by downloading
Google Earth
, opening it, checking the 3D buildings layer on the bottom left panel, and going to the Prado.

Enjoy.



PHOTOGRAPHS as You've Never Seen Them Before


Mosaics have been used for thousands of years to create images, originally from small pieces of colored glass. Today, using advanced technology, we can create remarkably large and detailed photographs that are constructed from a mosaic of smaller ones.

In 2008,
GigaPan Systems
was created as a commercial spin-off from a NASA-Carnegie Mellon collaboration that had developed high-resolution panoramic imaging technology. GigaPan introduced a product line of hardware and software to bring this technology to a broad audience at a surprisingly affordable cost (under $400).

In a nutshell, the GigaPan System is a robotic camera mount that works with most point-and-shoot cameras to create multi-gigapixel panoramas. The camera can take tens, hundreds or even thousands of pictures that are then stitched together by the software into an incredibly detailed panorama.

Although GigaPan images have been commercially introduced by Sports Illustrated, Golf.com and Google Earth, my first awareness came about from the astonishing
panorama
of the Presidential inauguration that has circulated on the Internet since then. Taken by David Bergman, the image is available on
http://gigapan.org
. Other equally impressive GigaPan images by other photographers are on this site, and are well worth a browse.

But here's the exciting thing about GigaPan images in general and the inauguration photo in particular. From the panoramic photo that extends all the way from the Capitol building to the Washington Monument and that encompasses a million and a half people, you can drill down anywhere on the image to a remarkably granular level. I've captured a few examples in the images below. They include close-ups of the Clintons and the Gores, a shot of Justice Clarence Thomas with his eyes closed, and details of some faraway crowd members.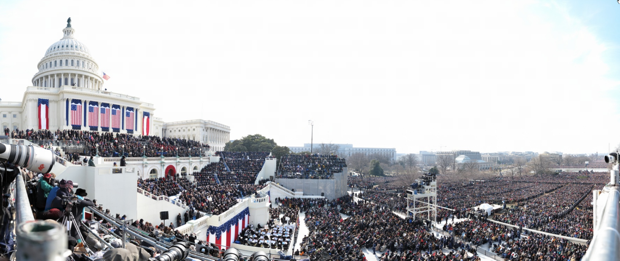 January 20, 2009, presidential inauguration
Gores and Clintons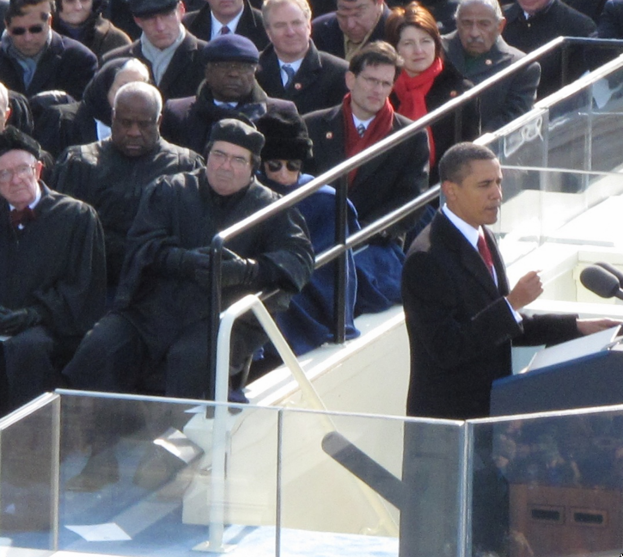 Justice Clarence Thomas resting his eyes

Anonymous attendees somewhere out there


By going to the website, you can scroll and zoom around yourself, and waste many valuable hours that could have been used for something worthwhile. But you'll have fun.

Enjoy


OPERAS as You've Never Seen (and Heard) Them Before


The Metropolitan Opera, under the almost three-year-old leadership of general manager
Peter Gelb
, has introduced a host of initiatives to make the opera experience more ubiquitous, more theatrical, more musical, and more exciting – HD telecasts, directors from the film and theater worlds, open dress rehearsals, Times Square broadcasts, et al. Most of the new efforts have been accompanied by a PR onslaught to herald their arrival. But one of the more rewarding recent innovations has slipped in pretty much under the radar.


MetPlayer
is a service introduced last fall to stream the Met's library of operas to the home, on demand. In addition to many hundreds of conventionally televised productions, the service includes all the high-definition videos that have been created as a byproduct of the hugely successful HD telecasts. Also, a trove of historical audio recordings are offered.

After downloading a player from the website, and assuming your computer has the recommended speed and resolution, you're in for a terrific experience.You can watch a complete work straight through, or simply browse around looking at an aria from one opera and then segueing to another selection from a different work. And if your computer connects to your TV system, all the better for viewing.

There are a variety of subscription and single-opera plans available, from a free seven-day trial to an unlimited $149 annual plan. Try it out on the free-trial program with impunity.

Enjoy.